PASCACK PRESS
This article originally appeared in the Jan. 30, 2017 edition of Pascack Press.

EMERSON – In the photograph above, captured by local photographer Thomas Moorhead, Emerson High School basketball coach Mike Henderson paces the sidelines in the closing seconds of a game on Jan. 31, 1985.


Fast forward to 2017: Emerson's girls and boys basketball teams are again playing exciting basketball. The boys team is in the annual 61st annual Bergen County Jamboree tournament, which opened on Saturday, Jan. 26 (although, the results were unknown at press time). Emerson was to play River Dell, while Pascack Hills, Pascack Valley, St. Joseph Regional of Montvale and Northern Valley-Old Tappan are among the teams with a first-round bye. The single loss tournament that annually crowns a Bergen County champion is a favorite sporting contest in the community.

The Bergen County Girls Basketball Championship is also underway, and has featured local teams Pascack Valley, Park Ridge, Westwood, Emerson, Immaculate Heart and Pascack Hills.
---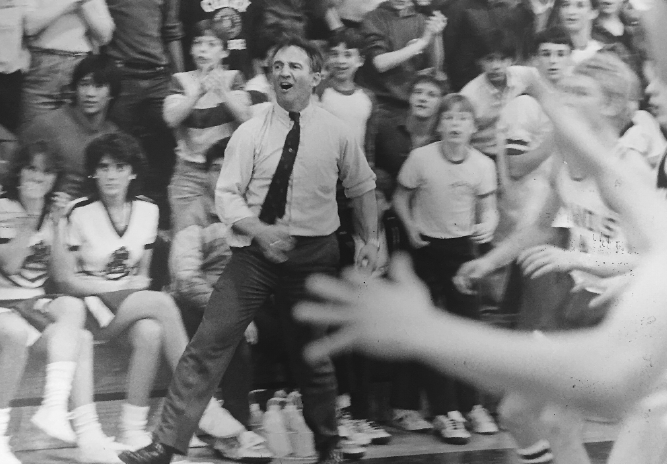 ---