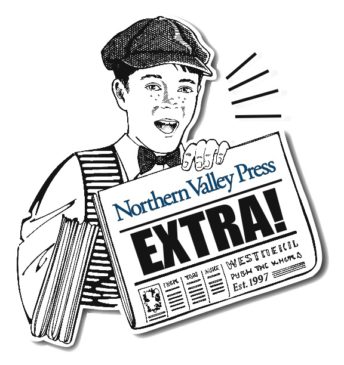 For advertising inquiries, email ads[at]thepressgroup[dot]net or call (201) 664-2105.
For editorial – where we'd love receive your your story tips, news, events, or accomplishments – please email. PascackPress[at]ThePressGroup[dot]net or NorthernValleyPress[at]ThePressGroup[dot]net. Or call (201) 664-2105.
ABOUT:
The Press Group Inc. is the publisher of Pascack Press and Northern Valley Press newspapers. Bringing unique community news and information to over 57,000 homes and businesses in Bergen County, The Press Group hand-delivers valuable content and advertising each week to our readers' doorsteps.
Pascack Press serves the densely populated suburban region known as Pascack Valley, eight towns linked by the Pascack Brook and its tributaries – including Emerson, Hillsdale, Montvale, Park Ridge, River Vale, Township of Washington, Westwood and Woodcliff Lake.
Northern Valley Press (north edition) serves the Northern Valley, a series of affluent Bergen County towns that lie in the valley beyond America's historic Palisades Cliffs – including Closter, Demarest, Haworth, Harrington Park, Northvale, Norwood, Old Tappan and Rockleigh.
Northern Valley Press (south edition) serves five vibrant and diverse communities just miles from the George Washington Bridge – a gateway to the country's largest metropolis – including Alpine, Cresskill, Englewood, Englewood Cliffs and Tenafly. 
––––
All content on this website is copyright of Pascack Press and Northern Valley Press, unless otherwise noted. Unauthorized reproduction not permitted without written consent.
Comment policy: We encourage your participation in community discussions. Anyone is welcome to leave a comment on any of our articles. We will not tolerate hate speech, personal attacks, derogatory language or deconstructive discourse. Report abuse via email: pascackpress[at]thepressgroup[dot]net. 
THE ARTICLES AND OPINIONS PUBLISHED ON THEPRESSGROUP.NET ARE NOT NECESSARILY THOSE OF THE PUBLISHER. THEPRESSGROUP.NET AND ITS SUBSIDIARIES ARE NEITHER LIABLE NOR RESPONSIBLE FOR TYPOGRAPHICAL ERRORS. THIS WEBSITE CONTAINS MATERIAL DEVELOPED INDEPENDENTLY BY THEPRESSGROUP.NET. IT MAY NOT BE REPRODUCED, IN WHOLE OR IN PART.