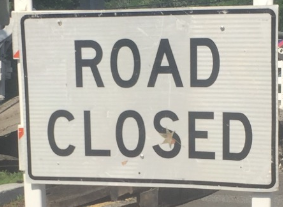 RIVER VALE, N.J.—Rivervale Road is currently closed in both directions—from Holdrum School to Cleveland Avenue—due to emergency road work by Public Service Electric and Gas Co., the township said in an email to constituents. 
"Please avoid the area," the township said in its alert. 
"We're replacing underground gas pipes," a PSE&G spokesperson told Pascack Press. "Right now we're thinking it will be [ongoing until] later tonight around 9 p.m."

River Vale Town Hall is closed due to the work, the message said.
The River Vale Public Library is also closed due to the work, Library Director Ann McCarthy emailed. The library anticipates it will be open from 10 a.m. to 2 p.m. on Saturday.
The PSE&G spokesperson said the utility is constantly checking its system, prompting the emergency work.
Should local people be worried? No, according to the spokesperson.
"Everything is safe there," she said.
This article was updated at 2:21 p.m. to include comments from a PSE&G spokesperson.