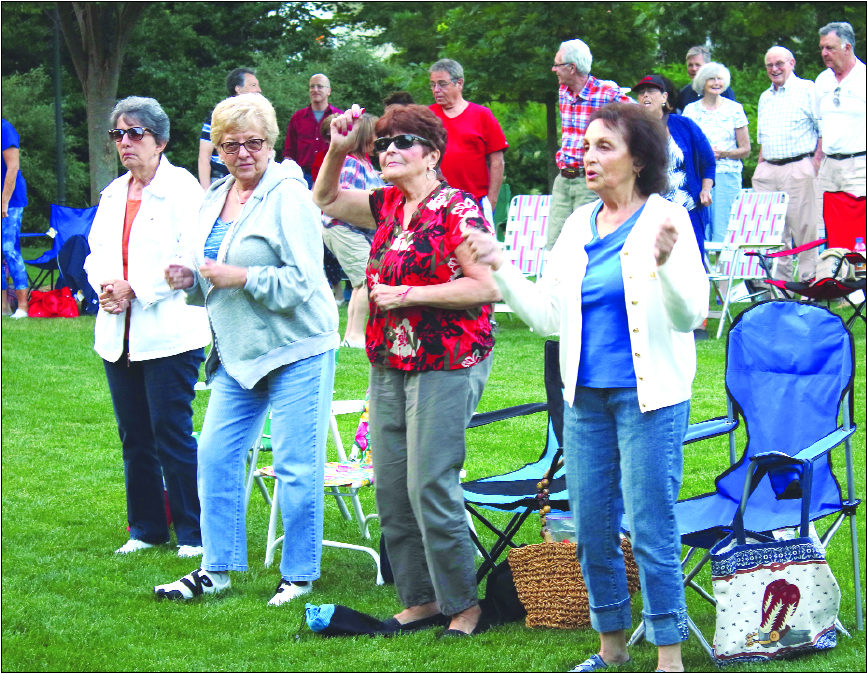 You picked the right night for sweet local music! Area music lovers have plenty to plug into—live!
> Closter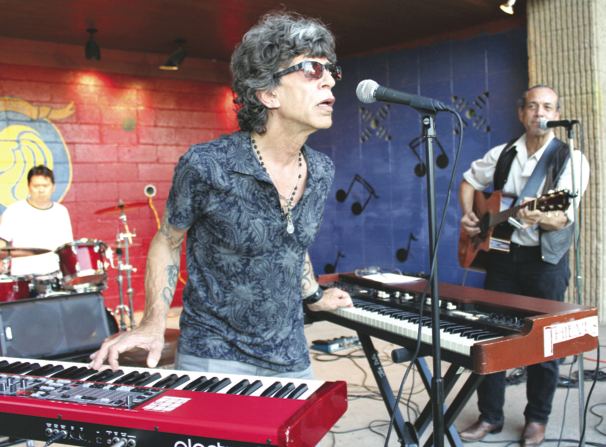 The Closter Recreation Department 2019 free Summer Concert Series:
Friday, June 14: The Willies, 7:30–9:30 p.m.
Friday, June 28: Joe Delia and the Thieves, 7:30–9:30 p.m.
Sunday, June 30: Move: The Band, 2–3:30 p.m.
Friday, July 12: TK Walker and Shaved Ham, 7:30–9:30 p.m.
Friday, July 19: Dashboard Dogs.
Friday, July 26: My Anxiety, 7:30–9:30 p.m.
"We encourage adults and kids to come with their blankets, chairs, picnic dinners and beverages to enjoy a night under the stars listening to some great music!" organizers say.
Concerts are at the Closter Lions Bandshell at Memorial Field on Harrington Avenue. For weather updates call the recreation hotline at (201) 750-9507, mailbox 6.

> Demarest
Summer Concerts at the Gazebo. All concerts are free of charge and will begin at 7:30 p.m. In case of inclement weather, a rain date will be announced.
July 10 – Ray Grieche
July 17 – Band to be announced
July 24 – Outside the Lines
July 31 – Kover Up Band
Aug. 7 – Danny Johnson Band
Shakespeare at the Gazebo: Sunday, July 14 at 7 p.m.
> Englewood
The Englewood Public Library is proud to present its 7th annual summer jazz concert series  "Jazz Under the Stars." This popular series will be held every Thursday evening at 7:30 from June 20 through Aug. 8 on the library's front lawn and plaza. The concert series is free and open to the public, and registration is not required.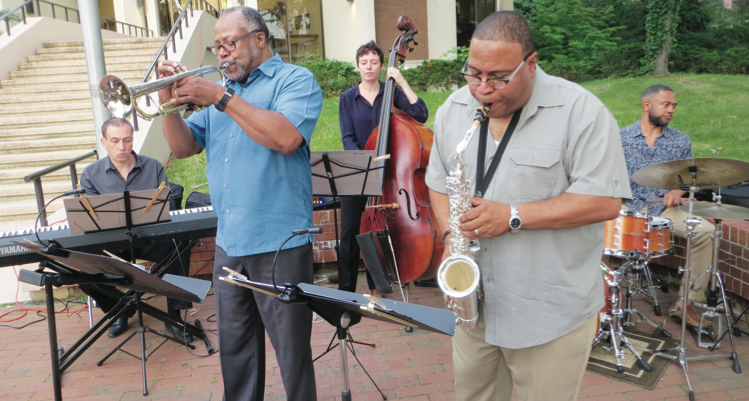 June 20: Calvin Hill Group;    
June 27: Kamau Adilifu Quartet: "One For Sonny";
July 4: Darryl Yokley Quartet;
July 11: Frank Noviello. NOTE: This has moved to the rain venue, St. Paul's Episcopal Church, 113 Engle St.; 
July 18: Vince Ector Group; 
July 25: Bill Saxton; 
Aug. 1: Lines of Reason;
Aug. 8: Sharp Radway.
> Hillsdale
The Hillsdale Recreation Department invites you to the return of its popular Summer Concert Series Wednesdays from July 10–Aug. 21 at 7:30 p.m. in the recently renovated bandshell in Beechwood Park on Hillsdale Avenue. A rededication ceremony is set for July 10 at 7:15 p.m. before the first concert.
July 10: The Desperados kick off the series with a tribute to The Eagles, one of the greatest bands of all time and tops in album sales. Dance and sing along to such classics as "Take It Easy," "Desperado," "Hotel California," "One of These Nights," "Take It to the Limit," "Peaceful Easy Feeling" and more.
July 17: The Hooley Shooters bring to town their Uncle Brothers family fun act and a lively mix of Irish classics and rock favorites from the 1950s to the 90s. This is a Parkinson's awareness and fundraising event, with all donations benefitting the Michael J. Fox Foundation for Parkinson's Research.
July 24: Mike Luipersbeck and The All-Star Trio featuring Mike as the jazz drummer with pianist Peter Greco and bassist Ron Naspo perform hits from the great American Songbook, Jazz, and Broadway to Doowop.
July 31: Can't make it to England or couldn't get tickets to Madison Square Garden? Don't miss the Tim Gysin Band with a return engagement of Elton John and Billy Joel, "A Tribute to The Piano Men."

Aug. 7: A highlight of the summer is the Sixth Annual Family Fun Night with Lisa La La Musical Entertainment for Kids at 6 p.m. along with a balloon clown, face painting, hair braiding and other fun activities. Starting at 7:30 p.m. the 60-piece North Jersey Concert Band regales the audience with music from every era and every style, including jazz, Big Band, Broadway shows, Hollywood films, sentimental ballads, and patriotic favorites.

Aug. 9: Poor Man's Orchestra's eagerly anticipated annual concert. These talented musicians will perform a variety of rock hits, jazz selections, video game music, acoustic covers and original songs.
Aug. 14: The Larry Stevens Band rocks Veterans Park with vintage pop, rock and original tunes.
Aug. 21: Perennial favorite Alan Quinn Band promises a memorable evening of "The Music of Our Lives." Swing to Sinatra, Motown to rock, disco to contemporary, the band brings a sophisticated combination of elegance and fun to the closing concert of the summer.
In the event of rain most concerts will be rescheduled to the next evening (Thursday). Check hillsdalenj.org or the digital sign in Veterans Park by 4 p.m. for information. You may sign up for e-alerts on the Hillsdale web site to receive town and concert updates.
Concerts are sponsored by Hillsdale Emergency Services (Ambulance, Fire Department and PBA Local 207 members), Hillsdale professionals and numerous local businesses and food establishments.
According to concert conductor Elizabeth Ward, the varied lineup will appeal to a broad audience. She encourages everyone from the greater Pascack Valley to come with family and friends to enjoy delightful evenings of music so close to home all summer long. Non-perishable food and cash donations will be collected for the Hillsdale Helping Hand Food Pantry.
> Park Ridge
Celebrating the 125th Anniversary of Park Ridge. Thursdays, 7 to 8:30 p.m. at Veterans Park, by the train station. Free! Bring a chair or blanket. Rain location is Davies Field Pavilion. For more information call (201) 822 3121 or visit parkridgeboro.com.
July 18: Abe Ovadia: Jazz
July 25: No Discipline Reggae
Aug. 1: Something of the Found
Aug. 8: Tim Gysin
> Old Tappan
The Arts and Entertainment Committee of the Borough of Old Tappan announces the lineup for its 2019 Summer Concert Series. The free concerts ring out on Wednesdays from 7 to 9 p.m. at Oakes Park, opposite 184 Central Ave. Bring a chair or blanket.
July 3 kicks off the series with South Street Station, whose tight vocals, superb instrumentals, and showmanship deliver pop hits, R&B, and a dash of country.
July 10 presents The Kootz, New Jersey's ageless favorite band ("rock 'n' roll with fiber") playing energetic classic rock covers from the 60s to the 70s to today.
July 17 brings back Outside the Lines, playing an eclectic mix of rock standards, R&B tunes, and new country hits from the 70s, 80s, and 90s.
July 24: London Calling, a Beatles tribute band covering hits from the Fab Four's entire discography. Spot-on vocals and instruments!
July 31: Skeeter Pants, bona-fide toe-tapping country, from standards to new tunes.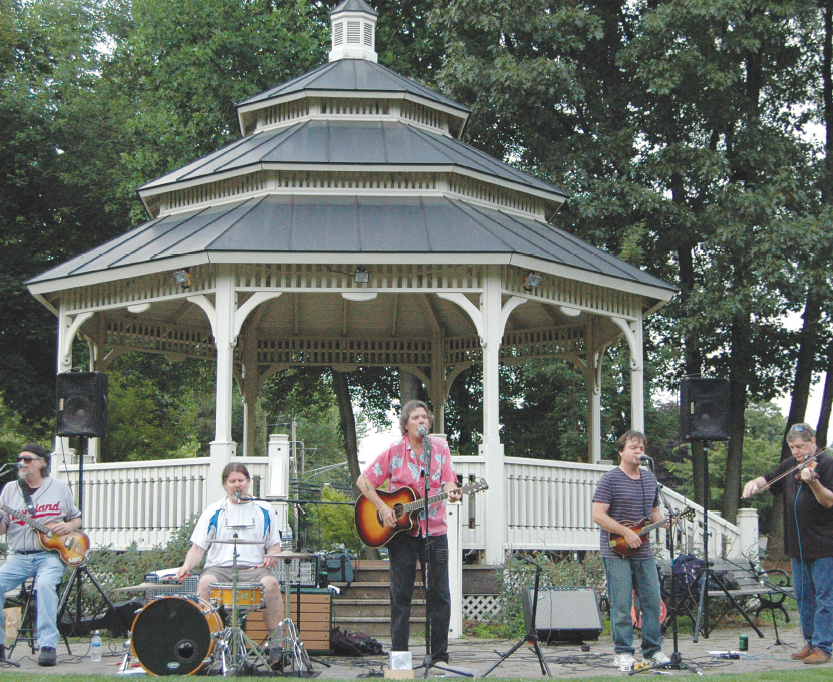 Presented by the Arts and Entertainment Committee of the Borough of Old Tappan with sponsorship from local businesses. If the weather turns south the party moves to the Old Tappan Firehouse, 231 Old Tappan Road, corner of Russell Avenue. Keep tabs at oldtappan.net.
> Tenafly
The 2019 Tenafly Summer Concert Series begins Tuesday, July 2 with concerts through Aug. 29. Tuesday shows are in Huyler Park (at the intersection of Hillside Avenue and Piermont Road). Thursday shows are at Davis-Johnson Park, 137 Engle St. The concerts start at 7 p.m. on both days. The rain venue for both locations is The Clinton Inn Ballroom. Bring a blanket or chair, relax, and enjoy!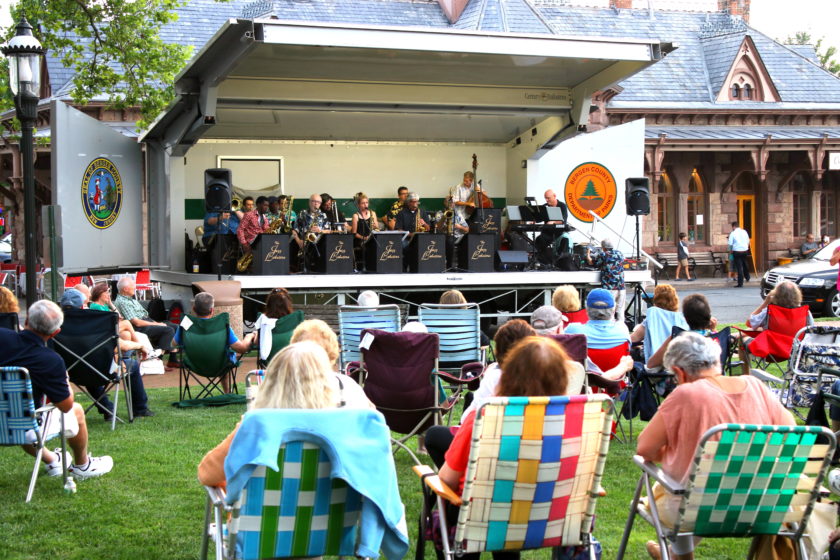 Tuesday Huyler Park concerts:
July 2: The Kootz: Rock 'n' Roll with fiber
July 9: Shake Rattle & Roll Pianos: New York City's favorite dueling pianos

July 16: Beatlemania Again: Beatles tribute band

July 23: Reminisce: Oldies but goodies with plenty of soul
July 30: Guthrie Brothers: Simon and Garfunkel tribute band
Aug. 6: Sessions: Tenafly rocks
Aug. 13: James Dean Orchestra: The Big Band sound: a Sinatra salute
Aug. 20: Rock Revival
Aug. 27: 52nd Street Band: Billy Joel tribute band
Thursday Davis-Johnson Park concerts:
July 11: David Fung: Pianist extraordinaire
July 18: The Verismo Singers: Opera and more
July 25: Podles & Kupchik: Violin and piano duo
Aug. 1: Gay Willis: A soprano sings Broadway
Aug. 8: Shakespeare in the Park: "Romeo and Juliet"
Sunday, Aug. 11 at 4 p.m. Shakespeare in the Park: "Othello"
Aug. 15: Esteban Castro: Jazz pianist
Aug. 22: Qing Yu Chen and Li Yu Chen: Violin duo
Aug. 29: Michael Fennelly: Two baby grand pianos
> Township of Washington
The township hosts two summer concerts this summer at Memorial Field at 7 p.m. Bring your chairs! Series is back by popular demand courtesy of the Township of Washington Volunteer Fire Department. Park at Bethany Community Center.
July 12: Asbury Fever: Sounds of Springsteen and the Jersey Shore
July 19: Rubix Kube: The Eighties Strike Back!
> Westwood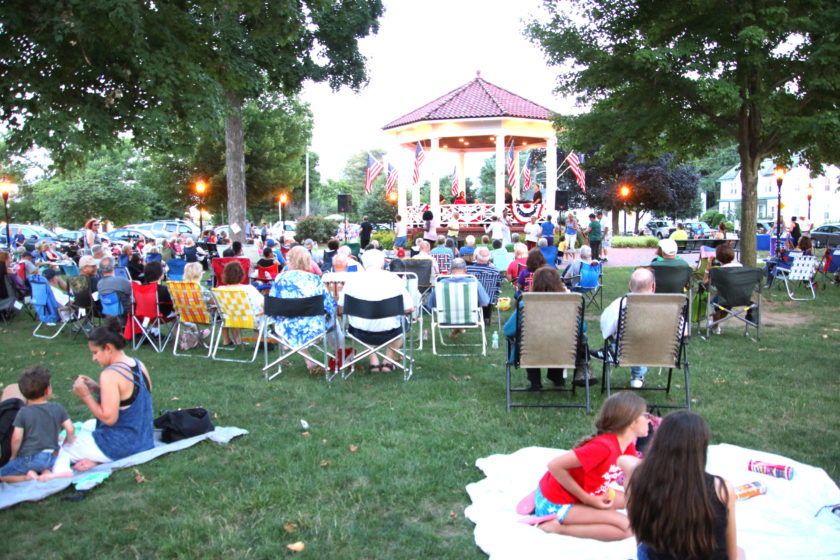 The Bandstand in Veterans Memorial Park is the place to be on Thursdays at 8 p.m. this summer.  Enjoy some of the most talented bands in the area. Bring your chairs and enjoy the entertainment: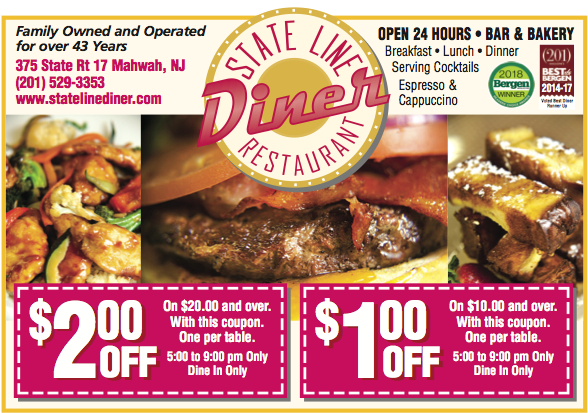 June 20: Soul Groove: R&B
June 27: Evolution: Journey tribute
July 3: Tequila Rose: Country

July 18: Tramps Like Us: Bruce Springsteen inspired

Monday, July 22, 8 p.m.: Danny V: Billy Joel (rescheduled from Thursday, July 11)
July 25: Reminisce: Oldies
The Westwood Recreation Department partners with Hackensack Meridian Health Pascack Valley Medical Center, Lakeland Bank, Lightbridge Academy, and Kayal Orthopaedic Center to bring these free concerts to the public. Make it a night out by shopping and dining in Westwood and then be eligible to enter into a weekly raffle for a gift basket sponsored by the Westwood Chamber of Commerce.
Westwood Community Band:
Friday, July 5 at 8 p.m.: The Westwood Community Band plays its second concert of the summer at the Bandstand in Veterans Memorial Park. Features the 18-piece Jazz Band playing Big Band swing, Latin and rock music from the 1930s through the 1990s. Future Friday night concerts will feature a variety of light classics, show tunes, Big Band music, marches, and patriotic selections played by the Concert Band and Brass Band. Bring a lawn chair or blanket. In the event of rain, the concert moves indoors to the Westwood Community Center, 55 Jefferson Ave.
Did we miss your event? Let us know and we'll update this story.